The first Complementary Therapy awards celebration lunch was held on 18 October 2018 at the Cumberland Hotel, London. With an opening address from Dr Michael Dixon, chair of the College of Medicine, it was attended by guests, finalists and supporters from across the world of complementary therapy in the UK to celebrate the inspiring achievements of therapists working to improve patient health and well-being.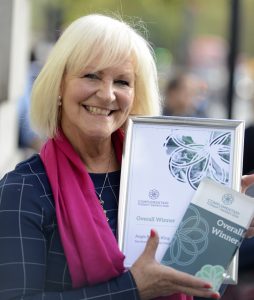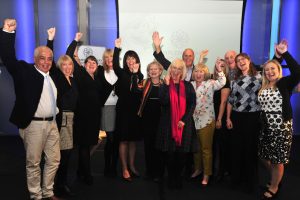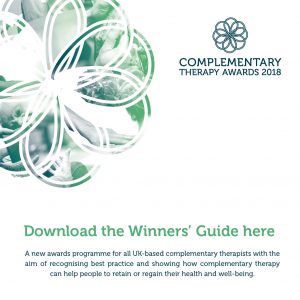 The overall winner of these new awards, developed in association with the FHT, was Angie Buxton from The Sam Buxton Sunflower Healing Trust, which supports cancer patients and their families by providing funds to employ complementary therapists (healers) in the NHS and Hospices.
And the winners are:
The Award for pain management, injury prevention and pain management:
Gina Reinge, The Reinge Clinic
The Award for cancer care:
Angie Buxton-King, The Sam Buxton Sunflower Healing Trust
The Award for palliative care:
Elaine Cooper and Rachel Clark, Walsall Healthcare NHS Trust
The Award for prevention and self-care:
Roberta Meldrum, The Letchworth Centre for Healthy Living
The FHT Award for complementary therapy research:
Nicola Brough, Torus Wellbeing Clinic & Sarah Stewart-Brown, University of Warwick
The Award for mental health and well-being:
Naji Malak, Stand Easy Military Support
The Award for furthering integrated healthcare:
Gwyn Featonby & Julie Crossman, NHS Natural Health School
You can take a look at the Winners' Guide for full information about each project and download the press release here.
The Complementary Therapy Awards 2018 were open to all complementary therapists working as individuals, or in teams where complementary therapists play a leading role.
Photo Credits: John Behets